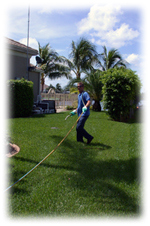 Headquartered in Cape Coral, All U Need Pest Control has been in business for over ten years in Southwest Florida servicing many residential and commercial clients as a premier Naples pest control company. Established by Craig and Kim Carlson after Craig, a former five-star chef, got tired of dealing with pests and insects in his home and restaurant kitchens, All U Need Pest Control now provides service to Cape Coral, Bonita Springs, Fort Myers, Naples, Estero, and all of Southwest Florida.
Pests and rodents are not only gross and annoying, but they are also very unsanitary and potentially harmful to one's health. Depending on the pest, they can also cause a great deal of expensive and irreversible property damage as well. At All U Need Pest Control, we know pests – we know where they live, where they breed, where they hide – and we know their weaknesses as well.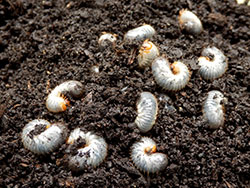 For pest control treatments to be truly effective, they must be timed properly and expertly placed in the right combination of exterior and interior areas. Our convenient and affordable service plans were designed to not only eliminate current infestations, but to also break the life cycle of the pests and reduce the likelyhood of future infestations as well.
Our approach to quality pest control involves these four steps:
Provide initial inspection and evaluation

Perform initial pest treatment

Maintain control over treated areas

Constantly improve upon current methods
Whether you need a current infestation treated or you'd simply like to learn about preventive lawn maintenance, All U Need Pest Control can help. Call us today at (239) 424-8742 to schedule your FREE residential or commercial inspection!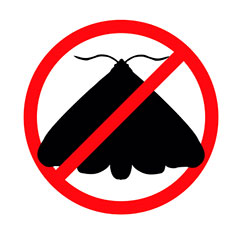 Note: click on "More options" to expand and view directions.